D.O., Grad Dip (ClinOst)
Registered Osteopath
ACC Provider
56 Mako Street, Oneroa
Waiheke Island
Osteopathy
Osteopathy is a well-established method of treatment, formulated and developed by Dr Andrew Taylor Still, M.D., in the USA in 1877.
'Osteopathy is based on the perfection of Nature's work. When all parts of the human body are in line we have health. When they are not the effect is disease. When the parts are readjusted disease gives way to health. The work of the osteopath is to adjust the body from abnormal to the normal; then the abnormal condition gives place to the normal and health and is the result of the normal condition.' Taken from the writings of Andrew Taylor Still.
Osteopathy is a safe, non-invasive form of manual treatment, designed to restore the body to normal – physically, emotionally, and mentally. The osteopath is trained to use gentle palpation to determine where there are restrictions in the fascia, muscles and bony structures of the body which can interfere with the normal fluid movements or rhythms in the body, thereby contributing to dysfunction.
Once restrictions are identified, the osteopath undertakes treatment by placing their hands gently on the affected areas using very slight pressure to balance the the restricted tissues and joints until a release occurs. This aids a return to improved neural, circulatory, lymphatic and respiratory systems function, allowing the patient's healing mechanisms to work efficiently and promote a return to health and well-being, regardless of the initial causative factors: i.e., injury, stress, disease states, birth trauma in infants.
Philosophy and Principles
1. The body is a unit.
2. The structure and the function of the body are reciprocally interrelated.
3. The body possesses self-regulatory mechanisms.
4. The body has the inherent capacity to heal itself.
5. When normal adaptability is disrupted, or when environmental changes overcome the body's capacity for self-maintenance, diseases may ensue.
6. Movement of fluids is essential to the maintenance of health.
7. The nerves play a crucial part in controlling the fluids of the body.
8. There are somatic components to disease that are not only the manifestations of disease but also factors that contribute to the maintenance of the diseased state.
9. Implicit in these philosophies is the belief that Osteopathic intervention has a positive influence on the above.
Definition provided by the Osteopathic Council of New Zealand.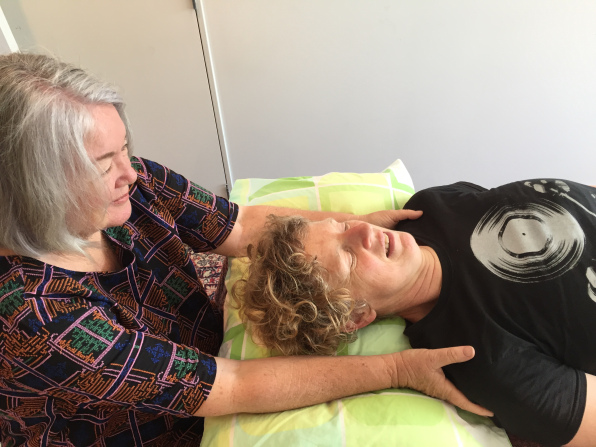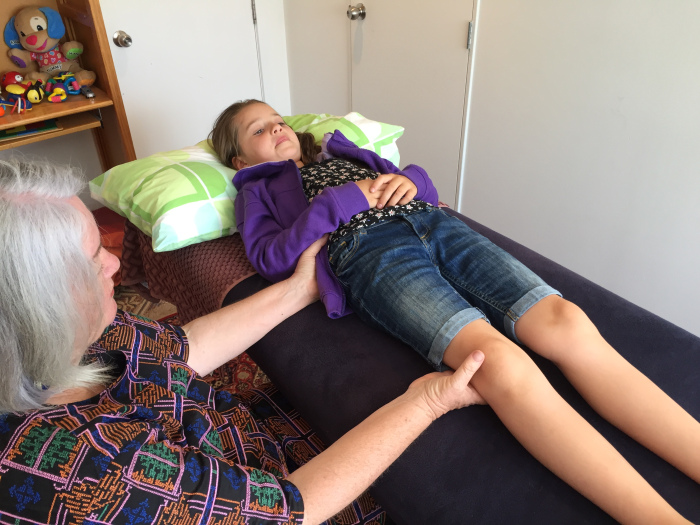 Treatment
Treatment using Osteopathy in the Cranial Field involves placing the hands softly on various parts of the patient's body, such as the head, pelvis or feet. The osteopath decides which body area to to focus on by taking of a full case history, undertaking a physical examination, and making a diagnosis. The treatment protocol is then discussed with the patient and a treatment plan formulated.
Treatment is usually done fully clothed although the patient might be asked to remove some items of clothing initially so the practitioner can carry out an examination on areas such as the spine.
Osteopaths are able to lodge ACC claims for patients with injuries directly without a referral from a medical practitioner. They can also refer for X-Rays and if indicated to other health professionals.
Treatment Costs
60 minute initial consultation – $130.00
If covered by ACC co-payment – $60.00
45 minute subsequent consultation – $110.00
If covered by ACC co-payment – $60.00
Osteopathic treatment can help resolve many conditions, including:
Injuries
Neck, shoulder, arm, back, hip, leg, knee, ankle and foot pain and dysfunction
Sciatic pain
Pelvic and gynaecological problems including infertility
Post-surgical rehabilitation
Headaches
Jaw and TMJ disorders
Arthritis
Breathing problems
Anxiety
Tiredness/fatigue
Pregnancy and post-pregnancy conditions
Birth trauma in infants
Early childhood complaints including feeding, digestive and sleep problems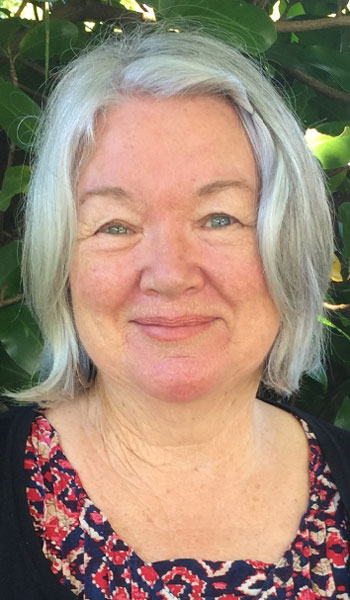 Lynn Grace
Osteopath
I have practiced as an osteopath since 1988 and specialise in Osteopathy in the Cranial Field (Cranial Osteopathy). I graduated from the Osteopathic College of New Zealand and also completed a Graduate Diploma in Clinical Osteopathy from RMIT in Melbourne in 1999.
Osteopathy is a major focus in my life. It is a privilege to work in such an exciting and comprehensive field of medicine, suitable for the treatment of newborns to the older-aged and which often provides solutions to seemingly unsolvable conditions.
During my career, I have advocated for government registration for osteopaths under the Health Practitioners Competence Assurance Act and also for the establishment of the osteopathic training program at Unitec in Auckland.
I live on Waiheke Island and enjoy gardening, cooking, reading and taking advantage of the wonderful environment I am surrounded by.
Christine Norman
Practice Manager
I came from England to live in New Zealand in December 2000 and have lived on beautiful Waiheke Island for 14 years.
I have worked for Lynn for almost 10 years, with some time off to have and care for my children.
I take great pride in my role as administrator/receptionist and especially enjoy my contact with our patients.
I love reading, cooking and being creative and run an after-school craft class for children. I also get great pleasure out of exploring the island with my husband and children.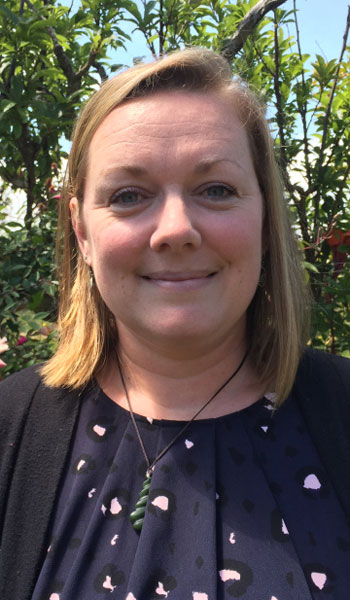 Lynn Grace
D.O., Grad Dip (ClinOst)
Registered Osteopath
ACC Provider